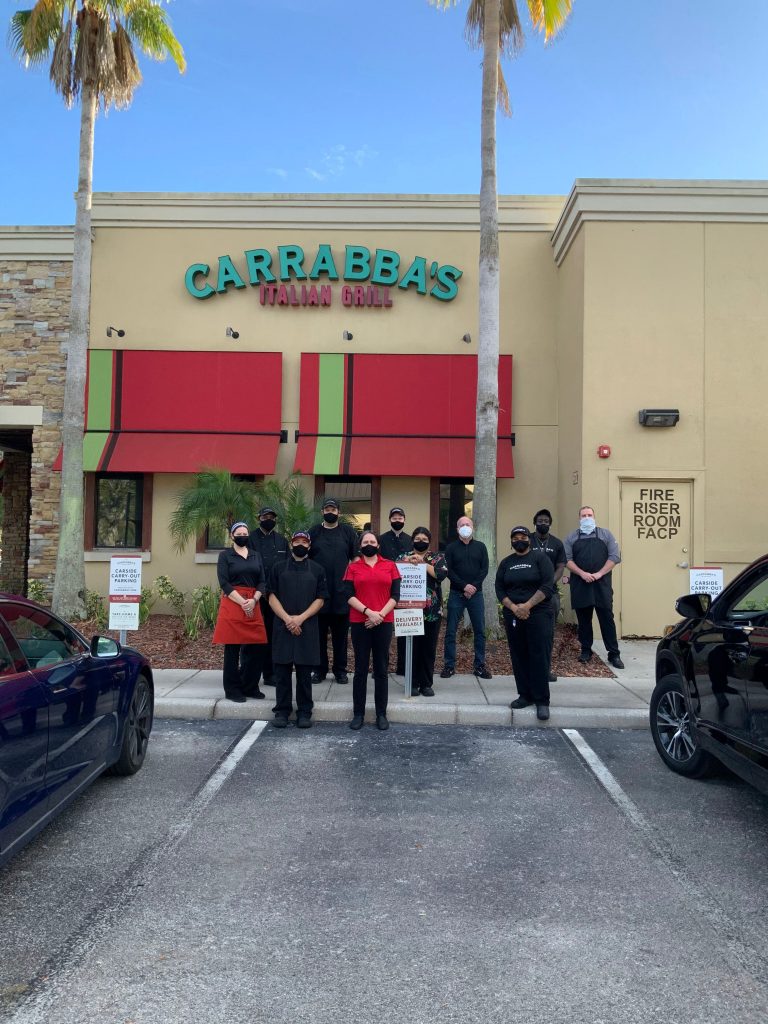 Corless Barfield Trial Group continues its mission to actively give back to the Tampa, Florida community.  As part of our core values, we are devoted to various philanthropic missions and volunteer opportunities.  Recently, CBTG hosted a COVID-19 safe holiday meal for the residents of Rose Harbor Apartments located in the Citrus Park/Carrollwood area of Hillsborough County. 
"We looked outside our front door to see who could use our help. There are opportunities everywhere in one's community to do good and help others. That's a guiding principle at CBTG," remarked Ted Corless, Founder and Partner of CBTG.
In fact, it has been a year of giving for Team CBTG. Once the coronavirus pandemic hit in March, CBTG donated more than 10,000 KN95 masks through our #MaskMission campaign to those in need. CBTG's North Star is to serve those underserved and underrepresented in Tampa and beyond.
The coronavirus pandemic has impacted the elderly significantly.  On December 22, CBTG teamed with Carrabba's Italian Grill to serve meals from Carrabba's Italian Grill to the elderly residents of Rose Harbor Apartments. 
"In this time of need, we are proud to support the most vulnerable populations by safely delivering nourishing meals," noted Mr. Corless. "I was thrilled that the crew at Carrabba's was as enthusiastic as they were about teaming up and taking care of these families in our shared community."
An enormous debt of gratitude is owed to Carrabba's Italian Grill (located at 11902 Sheldon Rd, Tampa, Florida) and Bloomin' Brands, Inc. who worked with Team CBTG to prepare and deliver healthy, tasty, and hot meals to residents.  "We couldn't have done it without them.  They made this meal mission a soaring success," exclaimed Mr. Corless.  
The residents, most of them aged 70 and older, feasted on perfectly seasoned pasta, grilled chicken breast, Caesar salad, and assorted fresh vegetables. "The residents were extremely happy and grateful to CBTG. They asked, 'Where can I send a thank you note?'" recounted Mr. Corless. "Comfort food always warms one's heart and stomach."
'Tis the season for giving.  Take care of those in your community. "These people needed fresh, homemade, and nutritious meals.  We talked to the residents and asked them how they were doing.  I think we were able to make their holidays just a bit brighter," enthused Mr. Corless.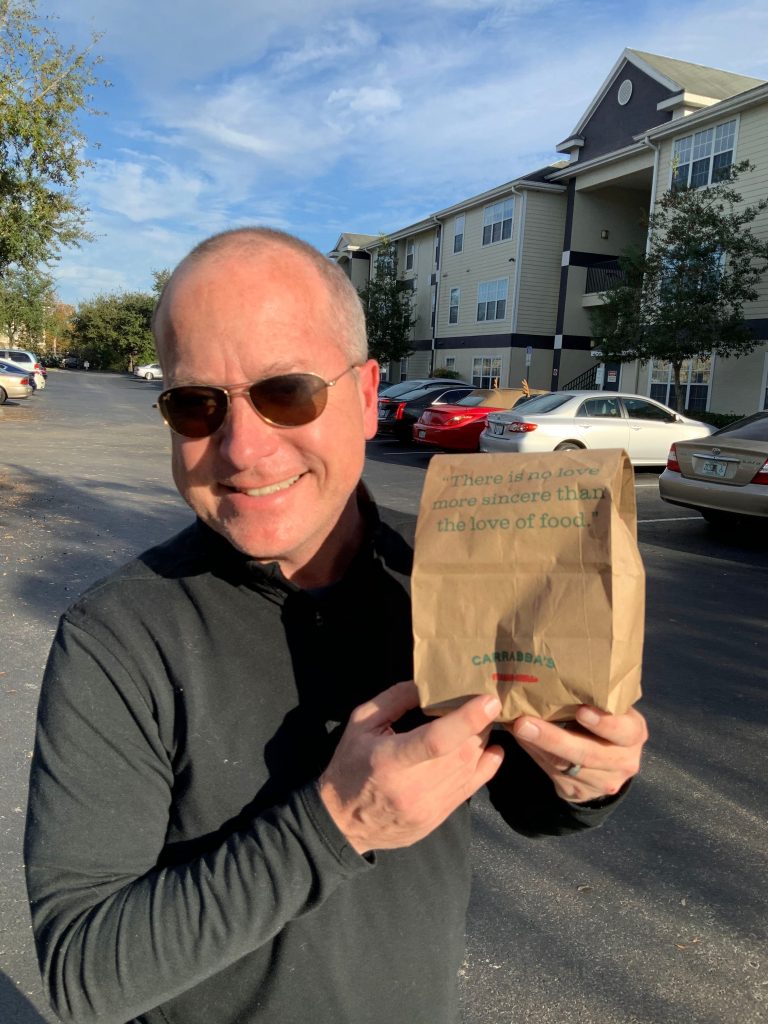 Not only did Team CBTG deliver 100 meals to those most vulnerable individuals, but we were able to contribute to the restaurant industry that has been hit especially hard by the COVID-19 pandemic. Restaurants have been forced to adapt to a takeout-only climate, with drive-thrus and curbside service. Where and when you can, please support restaurants. Tip generously, purchase gift cards, and order takeout or delivery.
Corless Barfield Trial Group is a high-stakes insurance disputes trial law firm based in Tampa, Florida. Stay tuned for more information in the coming weeks on the creative, charitable ways we're giving back to the community.